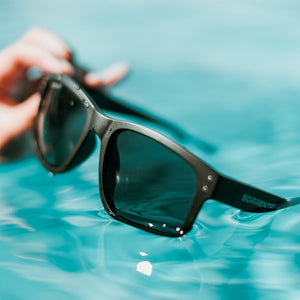 Exciting Watersports You Should Try This Summer
Exciting Watersports You Should Try This Summer
Watersports are among the most exciting activities you can do. And with summer right around the corner, why not try something new besides swimming and sunbathing?
It's easy for people to assume that watersports isn't for everyone. This isn't true. There are several watersports that are friendly for beginners. Plus, they're even more exciting than just splashing around the beach! Here are a few that we believe, you should try before you die.
Kayaking
Let's start with something very simple and straightforward: kayaking. It's simple: here's a small boat, hop on it, here's a paddle, row. For not-so-strong swimmers, don't worry because you'll have a life vest on you. During a session, there could also be a professional guide rowing beside you.
There are different types of kayaks. Some are perfect for white water/rivers, while others are good for racing and just leisurely rowing. There is always something that fits even the greenest of beginners. It's also easy to grasp the rowing basics. While not as adrenaline-pumping as others on this list, kayaking is perhaps the most accessible as literally anyone can enjoy it.
Wakeboarding
Now we move on to something more intense. Wakeboarding is arguably the most well-known "extreme" watersport out there. For people who aren't privy enough to try surfing, imagine that, then add a speedboat towing you along the water. You don't need to time the waves for you to move. You just hold on to the speedboat's line and play around while being towed at high speed.
Another difference is that wakeboards are specially designed. They have a combination of weights and fins to allow riders to maneuver the board over the water. It's also surprisingly easy; you don't need a lot of experience to really run with it.
Stand-Up Paddle Boarding
Imagine a larger, thicker surfboard. You stand on it, you're given a paddle, and you row. That's stand-up paddle boarding in a nutshell. It might seem hard at first glance, but easy to pick up (standing on a surfboard on top of water is tricky enough). But once you get your legs stable under you, it's a fun activity for all ages.
Stand-up paddle boarding is even more fun when done in groups. Usually this is the case, more so for beginners. The sense of both fun and camaraderie learning to paddle a big surfboard while standing up is pretty hard to beat.
Windsurfing
We're still with the boards, because honestly, they're among the most accessible watersports out there. For this one, imagine a surfboard with a small sail attached to it. You stand on the board and control the sail to where you want the wind to take you. That's windsurfing.
It sounds hard but beginners have a ton of help. You will start on a very large board that's more stable on the water for standing on. It has a smaller sail for easier steering. You gradually move to smaller and more "professional-grade" boards over time. If you're dedicated enough to learning the basics, in a week, you'll be windsurfing as good as anyone else out there.
Jetskiing
When it comes to popular watersports, we really shouldn't forget about this classic. Jetskiing is perfect for anyone seeking speed and excitement that they can control. After all, you're the one controlling the jetski. You go wherever you want and how fast you want it. And don't worry if you're not a strong swimmer; safety procedures require anyone to wear a life vest when jetskiing.
There really is nothing more to say about the excitement of riding a jet ski. The waves crashing on your machine, the speed, the thrill—few can beat this kind of experience. It's also a very accessible sport to anyone, regardless of skill level. So you definitely have to give it a try soon!
Gearing Up!
All these fun and intense watersport activities are well and good. But you can enjoy them even more, and look good while doing it.
Grab a hold of our Waves polarized floating sunglasses today! Our Waves sunglasses are designed to FLOAT on water, so you do not have to worry about losing them at any time. The lenses are also not only polarized, but protected by anti-seawater coating. That way, you don't have to worry about lens damage! To top it off, the Waves is crafted in a classic wayfarer design, so you can ride the waves and look real good for the 'gram.
Visit our Zalora store today and get your own Waves sunglasses for your next beach adventure!
---